Solidify Your Knowledge Through Practice
Applying Professional ScrumTM (APS) is a hands-on course that provides the foundational knowledge needed to work with Scrum in a highly practical way. The course is a combination of instruction and team-based exercises. During the exercises, students work in Scrum Teams over a series of Sprints to learn Scrum while using Scrum. They experience first-hand how the Scrum framework improves their ability to deliver value compared to traditional methods. The course also includes a free attempt at the globally recognized Professional Scrum Master I certification exam (PSM I).  This course was previously known as Professional Scrum Foundations.
What You Will Learn
During the class, students experience Professional Scrum. They experience new, agile ways of working that enable teams to deliver more value, satisfy stakeholders and work better together. Students work together as a team in a series of Sprints to build a product, facing the same problems they face outside of class and learn how to use Scrum to address them. The events, roles, artifacts and principles of Scrum are leveraged during the exercises. By emphasizing the practical application of Scrum, the course also exposes common missteps and misunderstandings allowing students to develop an awareness of the associated symptoms and how to correct them. Students not only learn Scrum; they learn how to use Scrum well.
This class is taught both publicly and privately. In a public setting individual students, or multiple colleagues from the same company, will join other students and benefit from diverse experiences. Organizations can also contract trainers to hold a private class just for their staff. APS is designed to be industry and domain agnostic; our Professional Scrum Trainers will select one of several case studies to best meet the specific learning needs of the class. Students and teams building software products may want to consider our domain-specific course: Applying Professional Scrum for Software Development.
Applying Professional Scrum is excellent training for organizations, teams, and anyone wanting to experience using Scrum. The course also provides the foundational Scrum knowledge needed for those wishing to continue their education with role-focused (Scrum Master, Product Owner, Developer, Leader) training classes. Whether you are getting started on your first Scrum effort or refreshing your knowledge, this course gives students the ability and direction to start using Scrum immediately after the class.
View the different Focus Areas covered within this class and others.
Course Objectives
Learn about Agility and how Scrum differs from traditional plan-driven work models
Learn (or relearn) the fundamentals of Scrum and how to apply them correctly
Develop an understanding of what it is like to use Scrum and if it is right for your team
Learn how to be a great Scrum Team member
Leave the class with ways to identify common pitfalls and how to avoid them
Course Topics
Agility as a new way of working
Exploring the Scrum Framework
Planning and forecasting with Scrum
Getting started with Scrum
Who Should Attend
The Applying Professional Scrum course is the perfect introduction, reboot or refresher to Scrum. This course is for teams or anyone wanting to experience the Scrum way of working. APS provides the knowledge needed for anyone interested in taking role-focused training.  We also suggest that you read through the APS Focus Areas.
Professional Scrum Certification
All participants completing the Applying Professional Scrum course will receive a password to attempt the Professional Scrum Master I (PSM I) assessment. The industry-recognized PSM I certification requires a minimum passing score of 85%. APS class participants who attempt the PSM I assessment within 14 days of receiving their free password and do not score at least 85% will be granted a 2nd attempt at no additional cost.
You are also entitled to a 40% discount on the PSM II assessment once passing PSM I. The industry-recognized PSM certifications require a minimum passing score.
PMI PDU Credits
Students of Scrum.org courses are able to claim Project Management Institute (PMI) PDU credit: 14 PDUs after attending a two-day Applying Professional Scrum (APS) course. Please note that PMI PDUs are earned for course attendance and not for passing a Scrum.org assessment. Students can claim PDUs under PMI's "Education courses provided by other third party providers" category. You can claim your PDUs online at https://ccrs.pmi.org.  Find instructions here.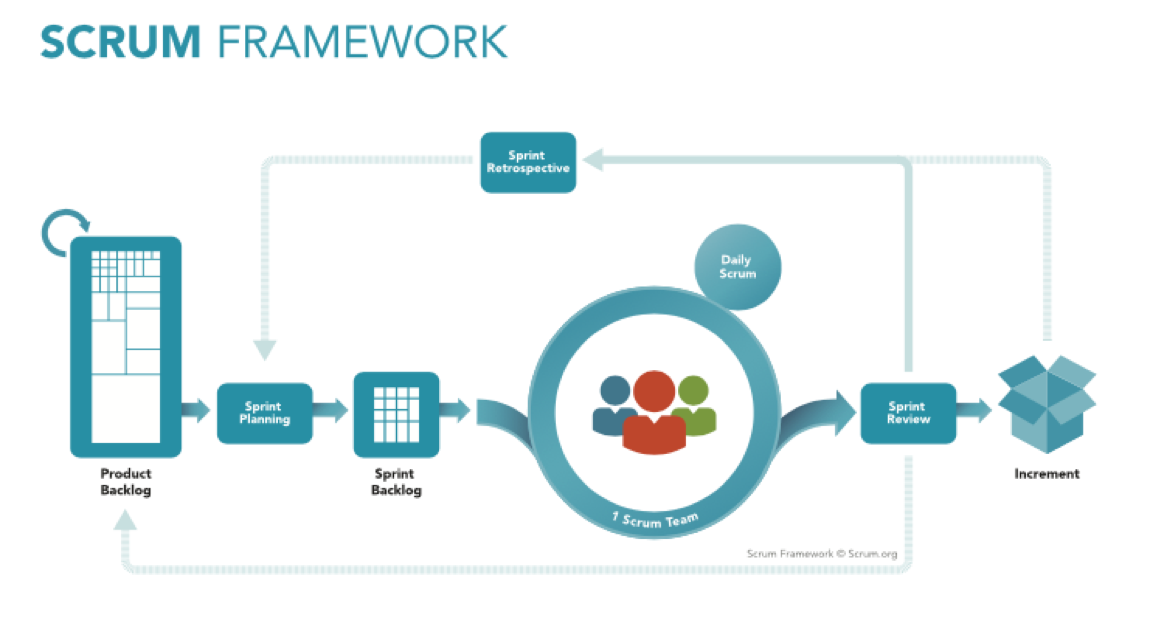 We are using Minecraft Education to create a complex environment, so we can practice Scrum to navigate the unknown while building a product. This gives students an immersive experience to work as a team towards a common goal.
What Our Students Says About This Course
Varun Chaudhary
Innovative and informative
I really enjoyed Simon's Applying Professional Scrum virtual course. After initial technological hiccups, the course went smooth and was very practical and informative. Having never played Minecraft before, it came as a surprise how amazingly fun and appropriate learning of Scrum it would turn out to be. Highly recommend the course for its content and the innovative ways it was put forward. Keep up the good work Simon!
Cyrille Gauclin
Great training & great trainer
Simon is a great trainer with an impressive focus on hands-on experimentation which leads to rapid knowledge acquisition. From step to step we were able to inspect and adapt while learning. Thanks Simon for adapting so well to the students needs and pace!
Arnaud Belloir
This was my second training with Simon, his commitment and pedagogic principles help you answer and remember your owns questions rather than just learning terms and process. Cannot recommend more everyone to live the scrum course, not learn it !