The Vision
Back in 2005, during my growth as a programmer and team member, I had been inspired in the transformation of the way we developed software. This experience inspired me to bring it to others through consulting services.
A few years after opening the business in 2010, I had a vision about my children entering the workplace. I saw a vibrant, challenging, respectful workplace in which new technology was being developed. I understood the vision was to help transform the workplace and foster creativity and collaboration through my consulting services. This would help set the foundation for the next generation.
Since then, it has been my motivation to see my kids, right out of school, experience the joy and excitement of being part of something greater than self, something that promotes growth and innovation. With my clients, we've been shaping this workplace while building amazing new products.
The Mission
The mission of the company is to guide organizations in the implementation of Scrum and elevate their teams' effectiveness in solving complex problems.
This is done through teaching, coaching and consulting services related to organizational structures and team effectiveness.
About Simon Bourk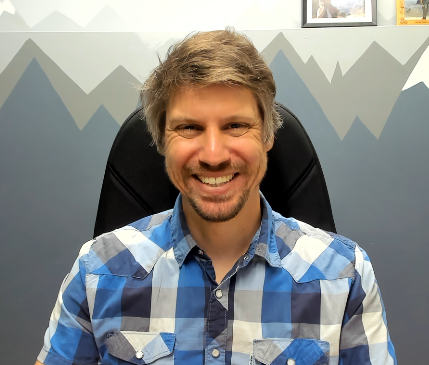 Equipped with a Bachelor in Electrical Engineering coupled with a minor in Software Engineering, I love the professions around developing new technologies. I specialize around organizing the structures which support the teams and  the organizations into delivering their products.
I taught to 1800+ students worldwide and enabled 170+ companies on how best to implement the Scrum Framework and embody the Agile mindset.
I gave back to my Agile local community and built up a good reputation as an organizer and as a speaker in doing so. At the moment, I am focusing my attention on providing my services as a Coach, and as a Professional Scrum Trainer and building complementary products to support my students and clients.
---