The Vision
In 2005, as I embarked on my journey as a programmer and team member, I witnessed a transformation in software development that deeply inspired me. This revelation ignited a passion to share this transformative approach through consulting services.
Establishing my consulting business in 2010, I soon envisioned a future where my children would enter a workplace marked by vibrancy, challenges, and respect, a place where cutting-edge technologies thrived. This vision illuminated my purpose – to shape workplaces, cultivate creativity, and foster collaboration through my consulting services. The aim was to lay the groundwork for the upcoming generation.
Ever since, my driving motivation has been to offer my kids the opportunity to step directly into a world of enthusiasm, a space where they contribute to something larger than themselves, a realm fostering growth and innovation. Alongside my clients, we've been crafting such work environments while crafting remarkable new products.
The Mission
Our mission is to lead organizations in implementing Scrum and enhancing their teams' problem-solving prowess. This is achieved through teaching, coaching, and consulting services focusing on organizational structures and team effectiveness.
About Simon Bourk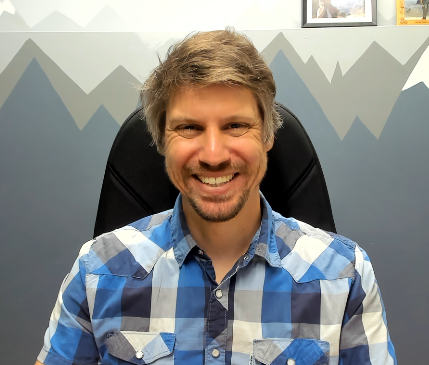 With a Bachelor's in Electrical Engineering and a minor in Software Engineering, I have a profound affinity for professions centered around pioneering new technologies. My expertise lies in orchestrating structures that bolster teams and organizations in delivering their products.
My impact has reached over 2000 students globally, alongside empowering 170+ companies in adeptly adopting the Scrum Framework and embodying the Agile mindset. I've contributed significantly to my local Agile community, establishing myself as an organizer and sought-after speaker in the process.
At present, my primary focus is on serving as a Coach and a Professional Scrum Trainer. Additionally, I'm dedicated to crafting complementary products to further support my students and clients on their transformative journey.
---