March 18 - 20, 2024
Applying Professional Scrum™ for Software Development
Virtual Class,
Register Now
Date & Time
March 18 - 20, 2024
8:30 am - 4:30 pm

We will be using C# .Net and Microsoft DevOps.
Students are asked to use their own computers, with their IDE and Git client installed (if they plan do the coding activities)
---
A Professional Scrum training course created by Ken Schwaber and Scrum.org
Practices for Scrum Teams to Deliver Quality Software Frequently
Applying Professional Scrum™ for Software Development (APS-SD) is a 3-day hands-on course where students experience how to deliver quality software using Scrum with Agile and DevOps practices. Students work in Scrum Teams over a series of Sprints, creating code on a realistic software system to learn Scrum while using Scrum. The course, formerly known as Professional Scrum Developer, includes a free attempt at the globally recognized Professional Scrum Developer I certification exam (PSD I).
What You Will Learn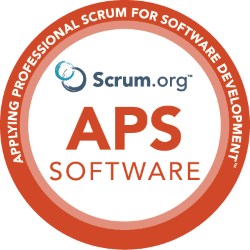 Over the 3 days, students gain a real-world view of what it is like to build software with Scrum. They collaborate over a series of Sprints applying modern engineering practices, and using the Scrum framework to manage complexity. The key focus of the class is on how to develop and deliver increments of releasable functionality. Students will experience real-world challenges and issues, and through a series of Sprints will learn how to continuously improve the way they perform their work.
The course teaches how Agile engineering practices and supportive DevOps tools complement Scrum and further advance a team's capabilities.
The course is available in .NET and Java specific technologies, along with a generic technology course. Professional Scrum Trainers can work with you to define a specific technology stack that meets your needs in private classes for your organization.
View the different Focus Areas covered within this class and others.
Course Objectives
Experience real collaboration between Developers, Product Owner and Scrum
Master in the quest of building and delivering a high quality and valuable product.
Build and deliver working software by applying modern Agile engineering practices and supportive DevOps tools.
Understand the synergy between the various elements of Scrum and complementary practices.
Course Topics
The Scrum Framework
Working within a Scrum Team
Definition of Done
Backlog management practices and slicing features
Code quality and Technical Debt
Agile architecture practices
Test Driven Development
Pair Programming
Agile Testing and other practices to ensure quality
Using DevOps with Scrum
Who Should Attend
The APS for Software Development course is intended for all members of a Scrum Team involved in developing and delivering software based systems including: architects, analysts, programmers, database developers, testers, managers, IT-Operations and others, including Scrum Masters and Product Owners.
This course provides greatest value if the whole Scrum Team (Developers, Scrum Master and Product Owner) attend together and experience the power of real teamwork. Teams that attend together are not only able to apply learnings to their work immediately, but are also able to recall their classroom experiences to overcome particularly challenging times.
Of course, this class is also valuable to individuals attending without their entire team. These students will experience working on a Scrum Team during the class and will be able to transfer their learnings to their teammates, often convincing their teammates of the advantages of using Scrum, Agile and DevOps practices.
Professional Scrum Developer Certification
All participants completing the Applying Professional Scrum for Software Development course will receive a password to attempt the Professional Scrum Developer (PSD) assessment. APS-SD class participants who attempt the PSD I assessment within 14 days of receiving their free password and do not score at least 85% will be granted a 2nd attempt at no additional cost.
You are also entitled to a 40% discount on the PSM I assessment once passing PSD I. The industry-recognized Professional Scrum certifications require a minimum passing score.
Frequently Asked Questions
What is included in the price?
The price includes
course materials
two tries* at the PSD assessment and lifetime certification from Scrum.org (*the second try is available given the first try was exercised within 2 weeks after the course)
one hour Q&A session two weeks after the course
How do I achieve the Professional Scrum Developer (PSD) certification?
The PSD certification is achieved by taking and passing an online assessment in your own time following the course. It can be taken from any internet connected computer.
What is required to achieve the Professional Scrum Developer (PSD) certification?
The PSD assessment is comprised of 80 multiple choice questions that must be completed in 60 minutes. The pass mark is 85%. The course fee provides up to 2 attempts at the PSD assessment.
PMI PDU Credits
Students of Scrum.org courses are able to claim Project Management Institute (PMI) PDU credit: 21 PDUs after attending a three-day APS-SD course. Please note that PMI PDUs are earned for course attendance and not for passing a Scrum.org assessment. Students can claim PDUs under PMI's "Education courses provided by other third party providers" category. You can claim your PDUs online at https://ccrs.pmi.org. Find instructions here.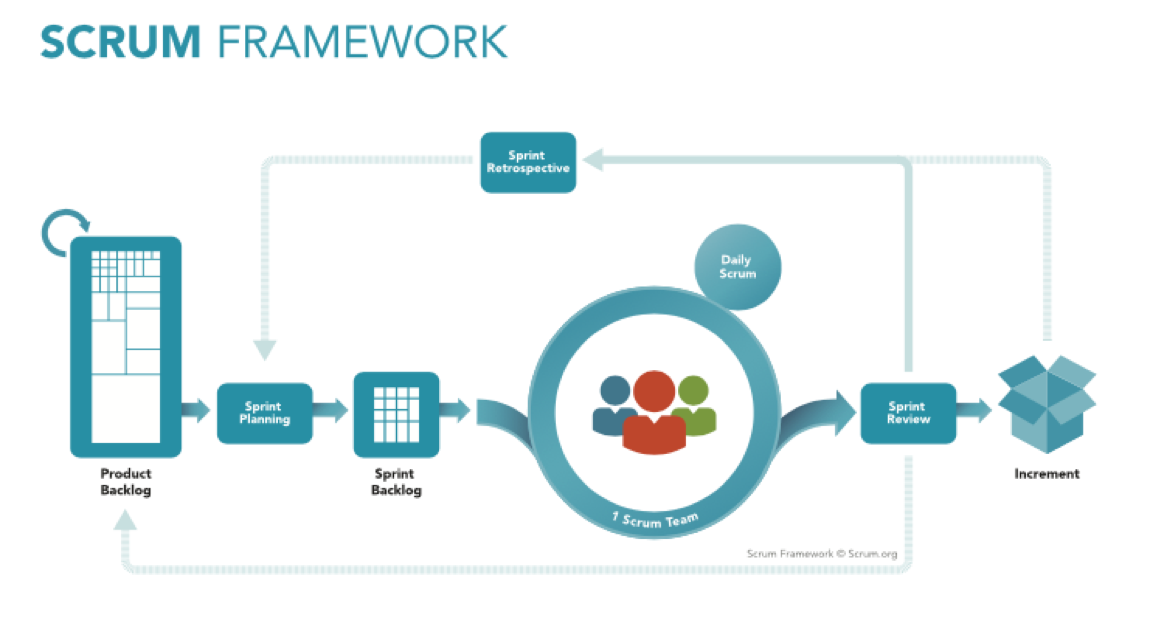 ---
What Our Students Say
Nicolas Therrien
Applying Professional Scrum for…
Applying Professional Scrum for Software Development"" is a great class for existing scrum teams looking to perfect their understanding and application of Scrum. The best parts of this class are the roleplaying exercises in which the real-life team is put under time pressure to achieve an objective together. Because of the time constraints, the team has no choice but to understand what really matters and to extract lessons for what would work best for them. This works best when the entire real-life team is present, meaning Product Owner, Scrum Master and Devs. [...Click to Read More...]
Julien
Really enjoyed the class and how…
Really enjoyed the class and how interactive it was! Simon is a great teacher.
Louis-Simon Houde
Concrete and applicable information
Very helpful, hands-on applicable techniques and vision about Scrum framework. Simon Bourk is a very experienced instructor and Agile consultant. His advice are valid, straight to the point, compared to often vague explanations in other Agile classes I took elsewhere.
Location
Address: Online , Eastern Timezone , Virtual Class